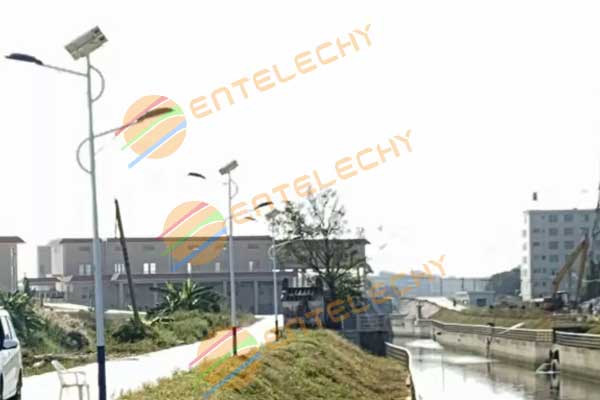 On the roadside of Gurao Town, 248 solar street lights of entelechy brand will be installed!
On July 25th, 2018, the Guangdong Lions Clubs, a charitable organization,
wanted to donate 248 sets separated solar street lights to people in Gurao,
Shantou, Guangdong Province because people there had long suffered from thefts due to no lights in the evening.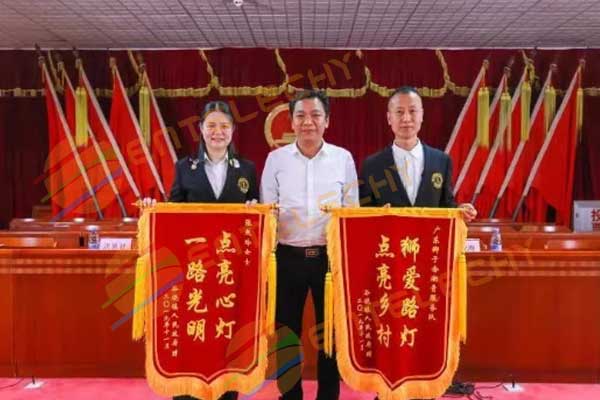 They carried out investigations on multiple companies and manufacturers,
and finally chose Entelechy as their supplier regarding its better quality and professional technology.
The Entelechy solar street lights use LiFePO4 battery, which has 5 years longer lifespan than GEL battery.
Besides, the street lights are of anti theft design so that the lights will not be stolen.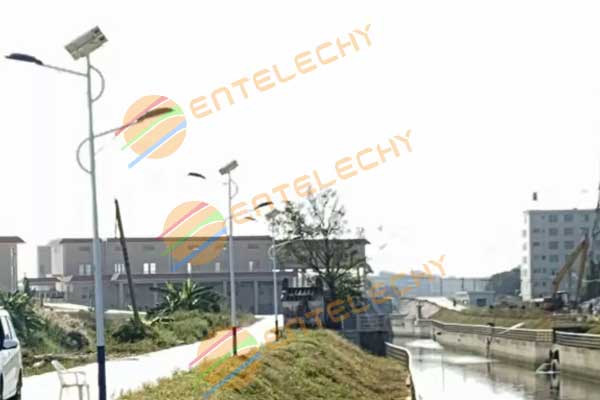 When seeing our engineers installing the solar street lights,
The people in this village were very happy.
Since then, all roads are equipped with solar street lights of high brightness,
people there are no longer bothered by thefts.