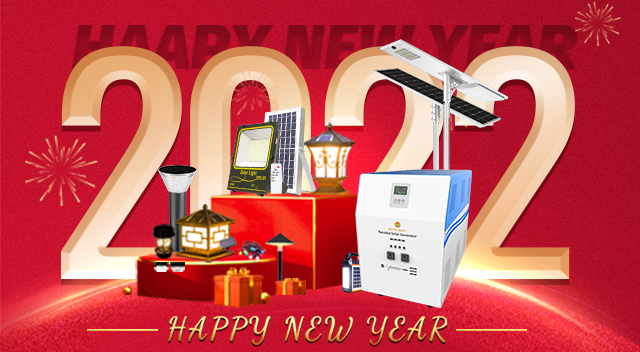 Happy New Year 2022
Thank you for the past year 2021, we got many support and trusting from our customer.  And given how challenging 2021 has been for us all with COVID-19, it feels especially important to express our hopes and dreams for better days ahead in 2022!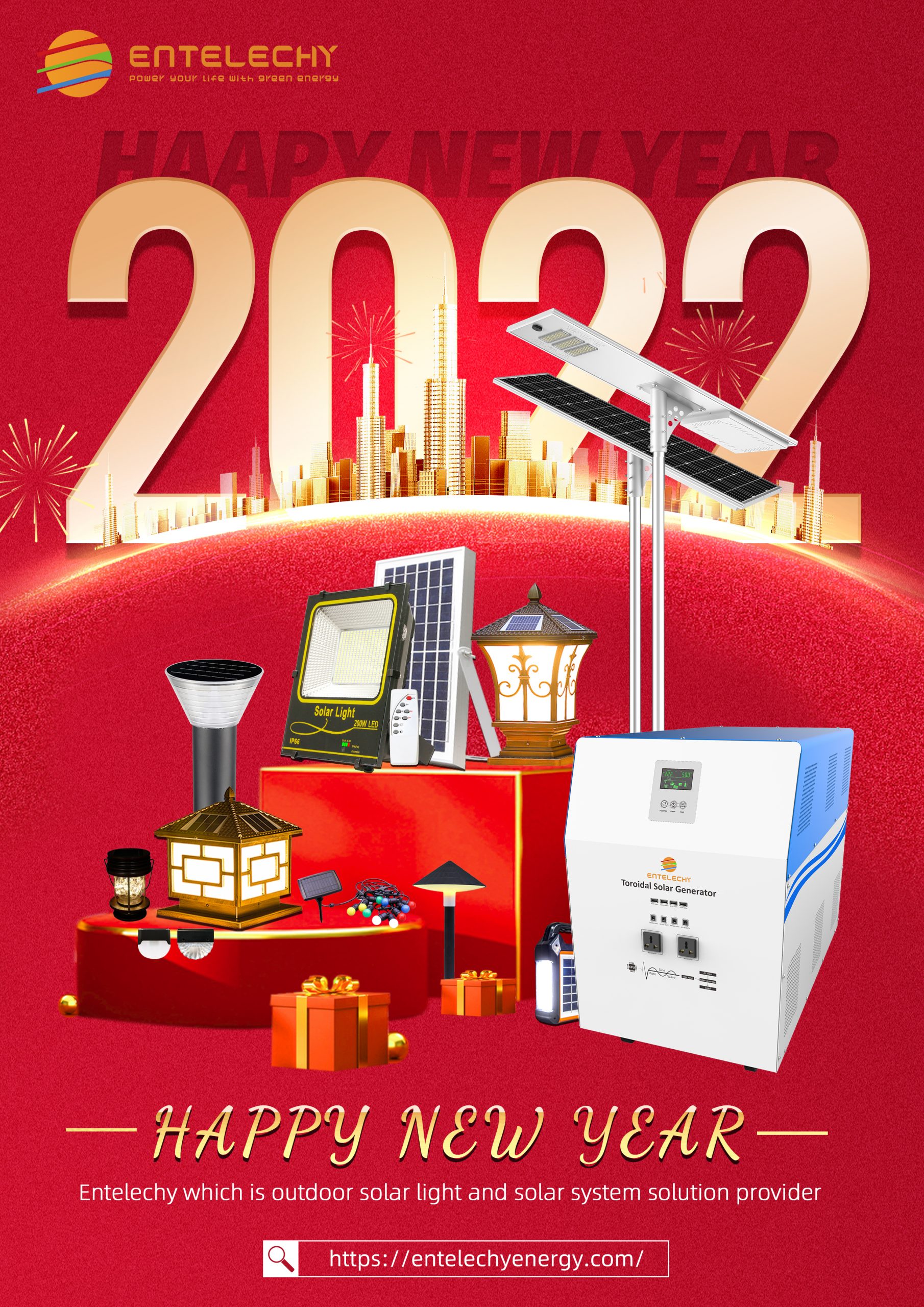 In the past year, We expanded product categories: solar street light, solar flood light, solar light(solar garden light,solar landscape light,solar decoration lights,etc). Off-grid solar stystem,solar generator,solar inverter,high frequency solar inverter, solar controller,etc.
Solar street light and solar storage system,entelechy main product lines.
Get more product information,please send email to :[email protected]